Essential Mac Apps 
When it comes to Mac Apps, Apple users are spoilt for choice. The shear variety of the App Store is a lot to take in, particularly if you're new to the world of Mac. There's no shortage of handy, fun and unique apps available on the market, whether you want to manage passwords, stream music, make video calls or control your computer through the keyboard there's an app for you. Below we take a look at some essential mac apps.
1.  Spotify 
 If you're looking to stream music on your Macbook, Spotify is the best way to go. It's easy to use with a massive library of audio content available on demand. You can create and customize your own playlists full of your favorite songs for free. In terms of streaming apps available on the mac, Spotify performs much better than competitors like Google Play Music. Unlike iTunes you won't have to pay for anything either!
2.  Chrome 
If you're an Internet browser fiend then look no further than Google Chrome. Chrome is one of the fastest, if not the fastest browser available on Mac. When compared to Safari, Chrome has an edge in speed with a variety of useful plug-ins on hand to support your browsing experience. You can also sync your data across different desktops and devices. The shear speed and simplicity of Chrome is what sets it head and shoulders above the competition.
3.  Skype 
 Next on our list of essentials is Skype. Whether you're looking to make video calls or looking for a reliable chat messenger, Skype is one of the best platforms available on the market. The programs speed of service and reliability has brought millions of people under the Skype banner. Though the Mac version is prone to glitches there have been substantial improvements within the last few years. The great thing about Skype is you won't be limited to contacting iOS users like you would with FaceTime!
4.  1Password 
For the more practical minded, a password management solution like 1Password is incredibly useful if you're dipping in and out of a variety of online services. With 1Password, you can store your password information alongside usernames, credit card details and your address. This saves you from having to remember everything each time you try to log in to a previously used site. If you're particularly security conscious you can use the onboard security audit to see how strong your passwords are (How easily they can be hacked!). You'll also get peace of mind from the watchtower function, which tells you if your passwords are leaving you at risk.
5.  Dropbox
 Next on the list are syncing juggernauts Dropbox. If you need to sync data across multiple devices or to a cloud server look no further than Dropbox. There's a reason why this file drop service is one of the most famous in the world. This versatile app will sync all of your files across multiple devices and can be accessed from any device so long as you log in. When you start you get 2GB for free, which should be more than enough to start you off. It beats carrying round your data on a memory stick!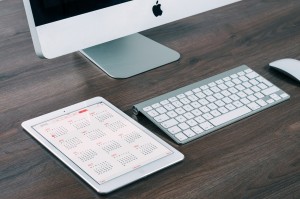 6.  Evernote 
 When it comes to making lists, there's no better alternative than Evernote. This popular note-taking app allows you to create, customize and categorize notes across multiple devices. Though it's not particularly stylish in form it is a massive improvement upon Mac Notes. It's easy to jot down information and save documents to be accessed as webpages. If you're looking for a particular note you can also run a search query.
7.  Spectacle
 If you're looking to increase the navigation abilities of your Mac Spectacle is the app for you. Spectacle is an app that allows you to open windows on your computer through the use of keyboard shortcuts. If you're fed up of the window in front of you just touch your keyboard to send it to a pre-defined corner of your screen. Moving windows around on the fly with your keyboard is much more efficient than clumsily dragging, resizing and minimizing with a trackpad or mouse.